How Long Do Car Brakes Last?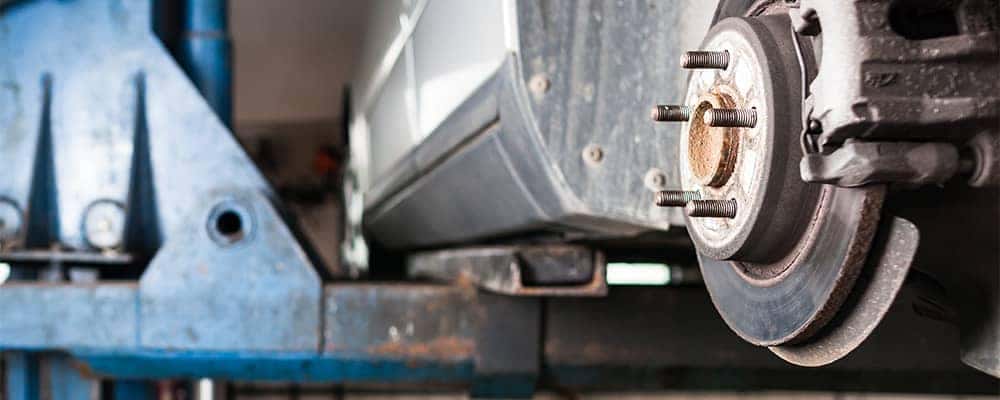 How long your brakes last depends on your driving style, the distance you drive your car, and the type of brake pads your vehicle has. Learn more about how many miles brakes last, what can affect your brake pads, and more at Standard Jeep Ram. If it's time to have them replaced, make the trip to our service center, conveniently located near Calgary!
How Many Miles Do Brakes Last?
The average brake life is between 25,000 and 65,000 miles, but there have been some brake pads that have lasted beyond 80,000 miles. If you keep up with the recommended maintenance schedule for your vehicle, your vehicle's brakes are likely to last longer. Bringing your model in at standard service intervals means our technicians can calculate where your brake life is currently, taking into consideration torque calculations and OEM specs, though the actual life of your brakes depends on a lot more.
What Affects Brake Pad Life?
Similar to how your gas mileage depends on how and where you drive, brake pad life depends on a few different factors. From driving habits to materials, you'll find ways you can make your brakes and brake pads last longer. These factors include:
Driving Habits: Braking softly after coasting to slow down will allow your brake pads to last whereas braking hard will wear them down faster.
Environment: City driving means more stop lights as well as traffic where you'll need to rely on your brakes more. Highway driving means less braking and longer lasting brake pads.
Brake Material: While more expensive, carbon-ceramic brakes tend to last longer than the standard metal brakes.
Inspect Your Brakes at Standard Jeep Ram
No matter whether you're in need of a brake inspection or you need new brake pads, make the trip to the Standard Jeep Ram service center near Maple Creek. Schedule service with us and come in from Lethbridge to get the new brakes you need from our parts department, find out the current life of your brake pads, and more. On top of quality parts and services, we offer service specials, expert assistance, and part specials to make your service appointment more affordable. Contact us today to schedule an appointment. And, for more car maintenance information, check out our guide on what causes tires to wear unevenly!
More About Maintenance from Standard Jeep Ram